Dried toadstool
Your spiritual companion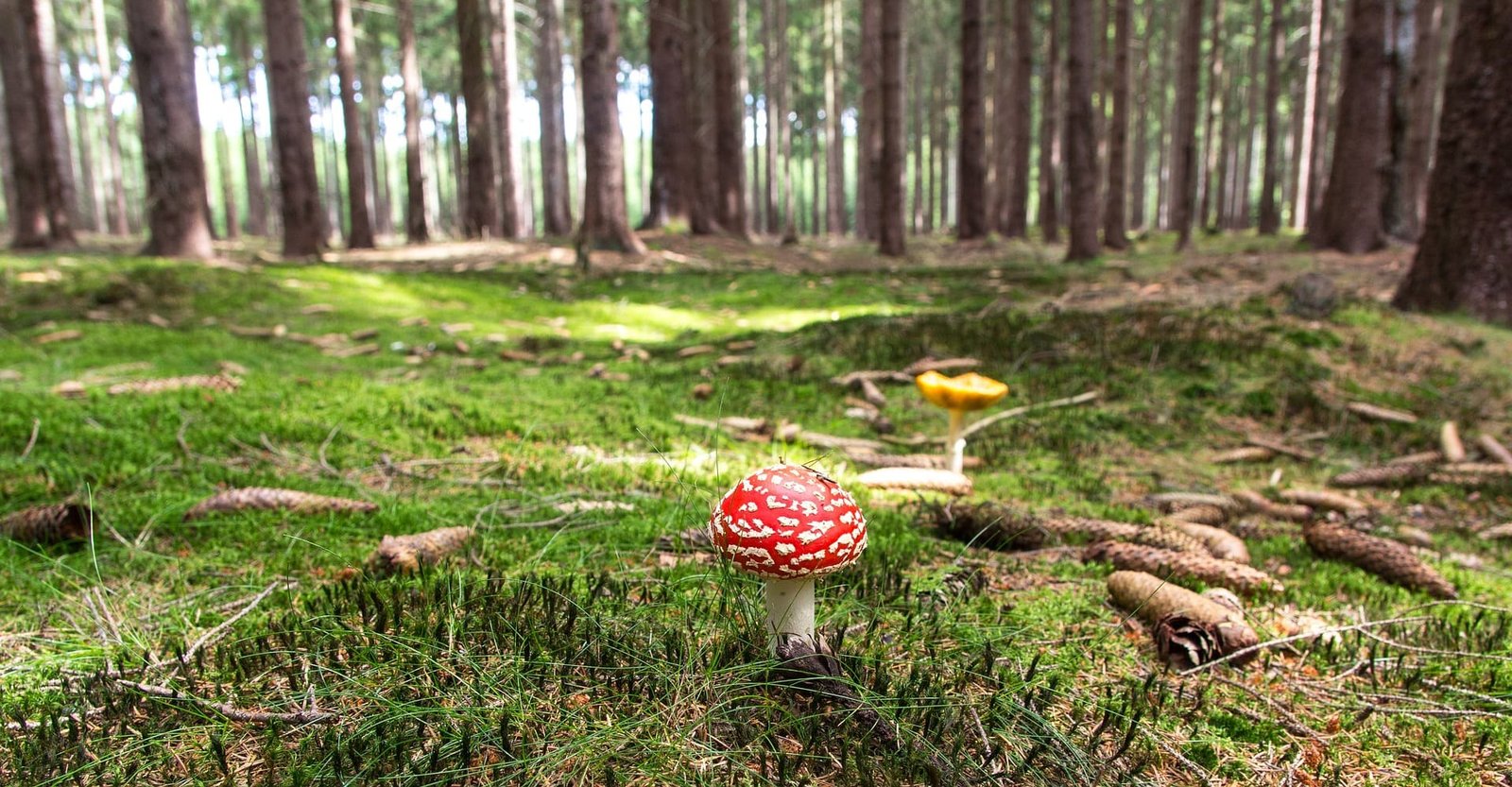 DRIED FLY AGARIC - A NATURAL PRODUCT FOR PERSONAL GROWTH AND SPIRITUAL UNFOLDMENT
You've probably heard of Amanita, which is a dried fly agaric, also called toadstool or "guru mushroom," used in spiritual practice and Ayurvedic medicine. But what exactly is this mushroom and how can it help you enhance your personal growth and spiritual unfoldment? In this article, we'll take a closer look and give you tips and tricks on how to incorporate the dried fly agaric into your spiritual practice.
THE DRIED FLY AGARIC, WHAT DOES IT SMELL LIKE?
The dried fly agaric, also known as Amanita Muscaria, is a wonderful incense. It has a characteristic earthy smell and a bitter taste. The mushroom is even taken in dried form in some cultures and has the ability to expand consciousness and alter perception of colors, sounds and thoughts.
SPIRITUAL AND PERSONAL GROWTH
Der getrocknete Fliegenpilz wird seit Jahrtausenden in spirituellen Praktiken und in der Medizin verwendet. Er wird oft als Werkzeug genutzt , um den Geist zu öffnen und die Verbindung zur Natur und zum Universum zu vertiefen. Viele Menschen berichten von tiefgehenden spirituellen Erfahrungen und einem Gefühl von Einheit und Verbundenheit beim Räuchern.
Dried toadstool can also aid in personal growth and self-reflection. Many people report questioning their behavioral patterns and beliefs and gaining new perspectives during their experience with the mushroom.
HEALTH BENEFITS
In addition to spiritual and personal growth, dried toadstool brings many health benefits. Studies have shown that the mushroom can assist in the treatment of depression and anxiety. It is also being studied whether and to what extent the mushroom can be helpful in the treatment of PTSD (Post Traumatic Stress Disorder) and in the treatment of cancer. Currently, it is important to note that further studies are needed to better understand the long-term effects and risks of the mushroom.
How to incorporate dried toadstool into your spiritual practice
If you are interested in incorporating dried fly agaric into your spiritual practice, there are a few things you should consider. First, you should be aware of the legal requirements in your country, as in many countries the mushroom cannot be sold for ingestion or is even illegal.
It is also important that you prepare well for your experience. This means that you familiarize yourself with the mushroom and its effects and set up a safe and comfortable environment for yourself. It is also advisable that you find someone to accompany you and watch over you in case you need assistance.
Another way to incorporate dried toadstool into your spiritual practice is by using it in conjunction with other practices such as yoga, meditation, and breathing exercises. This can help deepen the experience and maximize the effects of the mushroom.
Alternatively, the mushroom can be integrated into daily life over a longer period of time with small doses.
DRIED FLY AGARIC- CONCLUSION
Dried fly agaric is a powerful natural product used in spiritual practice and medicine. It can help open the mind, promote personal growth and strengthen health. If you are interested in incorporating the mushroom into your spiritual practice , be well informed and prepared for the experience.
References:
Here is more incense to discover: 
For the ceremonial connoisseurs:
Our dried fly agaric: 
From the wild forests of Lithuania
Fly agaric powder used in cacao ceremony

Immer beliebter wird in spirituellen Kreisen und auch in urbanen Umgebungen die Kakao-Zeremonie.In Kombination mit getrocknetem Fliegenpilz Pulver zum Räuchern kann diese Zeremonie zu einer einzigartigen und tiefgehenden Erfahrung werden.

Raw cacao - a myth?

Ist der Hype um das Superfood und seine zeremonielle Verwendung wirklich berechtigt? Und warum eigentlich der Name 'Roher Kakao'? Diese Fragen kamen auch in uns auf, als wir das erste Mal mit zeremoniellem Kakao in Kontakt kamen. Sie haben an dieser Stelle auch ihre volle Berechtigung – wir möchten für Transparenz sorgen, damit du dir dein eigenes Bild machen kannst.
Published
16.März, 2022
Author
Elias
Reading time
5 minutes