Sustainable & Fair
Versandkostenfrei ab 50€ (DE)
Wir spenden 5% des Umsatzes
Nachhaltig & Fair

Free shipping in Germany

Wir spenden 5% des Umsatzes


Suyana - Everything for your ceremony
"Suyana" means "hope" in Quechua;
A language spoken by over seven million people in South America from Colombia to Argentina. Hope is beautiful. Hope is positive expectation, is trust in the here & now, in the future, in ourselves. Hope is pure optimism. Hope is full of strength, clarity & determination. Hope is an energetic source of power: In the heart, it unfolds boundless, creative potential - beyond uncertainty & insecurity. Hope is the absence of anxiety, fear or doubt, it gives us the certainty to be able to deal with all imponderables sovereign. Hope is infinite & inexhaustible - it does not die last, hope is always there.
We want to give hope to our customers and consumers. Suyana is a bearer of hope. Our ceremonial cacao, incense and superfoods for ceremonies are selected responsibly, consciously and with love. We want to accompany the entire cacao process from seed to ceremony in a mindful and loving way. In this way, the heart-warming, health-promoting and light-filled effect of our cacao can fully unfold in you. Lift your Spirit.
Invite the magic
Discover our Suyana products
We want to give hope to many people. Our ceremonial cacao plays a key role in this. From cultivation, harvesting & processing, to trade, sales, packaging & transport, to ceremony & consumption, our hopeful creating & doing is for a better, a conscious and loving world.
Our vision and mission
We want to give hope to many people.
Our cocoa plays a key role in this.
Cacao mythology
Cocoa - between myth, science & ritual.
How Quetzalcoatl brought cocoa to the world.
What makes us special?
Our hopeful actions stand for a conscious and loving world
Ceremonial products
All our products come from exclusive cooperations with which we maintain personal contact. High social standards and organic cultivation of all our products ensure outstanding quality.
Reliability
We are always available for you & take care of your request as soon as possible.
Years of experience
With ceremonial cacao and other medicinal plants. For many years we have been intensively involved with the indigenous cultures of South & Central America and the medicinal culture there. We are happy to share our knowledge and experience with you.
Honesty & Transparency
Determine the work at Suyana significantly, so that we share all significant information about our products and our actions with you and keep you up to date about news.
We take responsibility
Für uns bedeutet Suyana gelebte Hoffnung. Deshalb unterstützen wir das Frauenprojekt Mujeres de Tierras Chimu in Peru mit 5% unserers Umsatzes.
Our mission
WE WANT TO GIVE BACK HOPE WITH SUYANA
We support the cocoa farmers and their families, pay attention to fair working conditions and fair wages. We follow the entire production process and attach importance to careful treatment of people, nature & the environment. Sustainability & transparency in all production phases and on all supply routes are important to us. This includes hardly any intermediate trade and waste reduction by selling large containers. We stand for purity & highest quality of our cocoa. Our communication is based on appreciation and respect. The spiritual value of the sacred cocoa plant is reflected in our products as well as in our thoughts and actions.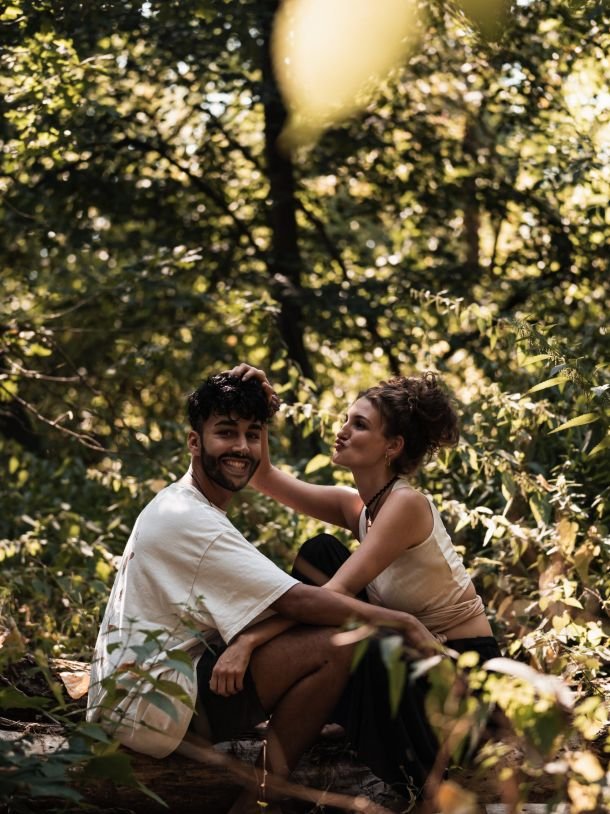 What connects and motivates us
Independently of one another we found a deep access to spirituality and holistic healing through traditional ceremonies and rituals in Latin America. The Spanish term "Curación" aims at this holistic kind of physical, mental and spiritual healing. We are very grateful for our healing experiences in South America and would like to pass them on.
Filled with gratitude, we believe that people can break free from their traumas, experience fulfillment and liberation, and heal by opening their hearts and surrendering to the miracles of life. This is our motivation for founding Suyana. With Suyana, we want to share our knowledge, inspire people, restore hope and support them on their journey to find themselves. The need for rituals, ceremonies and holistic healing is enormous in westernized civilization. We can only heal and save Pachamama, our Mother Earth, and make the world a better place, if we ourselves have gone through the process of healing.
Who we are
We are Eva and Elias, two fun-loving and curious globetrotters. Our hearts beat for traveling to extraordinary places - outside as well as inside us. We love discovering distant countries and want to get to know, feel and experience other cultures, exchange ideas.
We love spiritual journeys of discovering our true selves - the source of joy, happiness and (self-)love. These journeys are an exciting adventure. They lead us to the magnificent wonders of life, expand our consciousness and increase our awareness of the beauty and abundance of this world, but also of the problems and challenges we face as humanity, which we can only solve together.
Words about us
Eva and Elias have created a beautiful heart-filled project with Suyana. Here, both people and the environment are honored. Each variety of cocoa is lovingly selected and invites a wonderful experience.

The Suyana raw cocoa fills me every time anew with a lot of harmony and inner warmth. The Palo Santo also has a very special cleansing effect to me and always gifts my spirit with positive energy.

Definitely the best Palo Santo that I have tried so far. I did not know that Palo Santo could smell so good. Also energetically it has a very high frequency and proves wonderful so far for cleaning and attracting positive energy!